C3 Prozess
und Analysentechnik GmbH
Peter-Henlein-Straße 20
D-85540 Haar b. München
Telefon (089) 45 60 06 70
Telefax (089) 45 60 06 80
info@c3-analysentechnik.de
... about our products, services and about C3 itself.





NEWS AND UPDATES FROM C3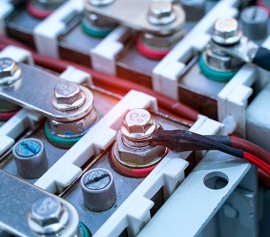 GAMRY LPI1010 INTERFACE
The new interface for high-voltage testing connects a Gamry potentiostat to a suitable power supply or electronic load and enables voltages up to 1000 volts for EIS characterization of batteries and fuel cells. Use also the product presentation in the video.