C3 Prozess
und Analysentechnik GmbH
Peter-Henlein-Straße 20
D-85540 Haar b. München
Telefon (089) 45 60 06 70
Telefax (089) 45 60 06 80
info@c3-analysentechnik.de
... about our products, services and about C3 itself.
Subscribe to our
e-mail newsletter (in German language)
, which will keep you up to date on current applications and products four times a year.
NEWS AND UPDATES FROM C3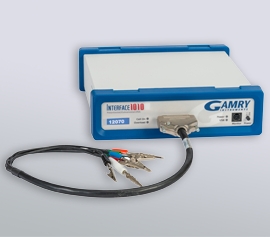 INTRODUCTION TO ELECTROCHEMISTRY - COMPLETE PACKAGE FOR TEACHING
We offer an introductory electrochemistry package consisting of a Gamry potentiostat and laboratory tests/experiments with instructions and accessories at an attractive price.