PLANNED TRADE FAIRS AND ONLINE MEETINGS 2022
C3 Prozess
und Analysentechnik GmbH
Peter-Henlein-Straße 20
D-85540 Haar b. München
Telefon (089) 45 60 06 70
Telefax (089) 45 60 06 80
info@c3-analysentechnik.de
Unfortunately, trade fairs, congresses, conferences and exhibitions with a "real" presence in 2020 have largely fallen victim to the Covid-19 pandemic - we would have liked to meet you in person much more often.

However, we are already looking forward to the time when events are possible again and will inform you here about the events in the accessible and in the virtual world.
PLANNED TRADE FAIRS AND ONLINE MEETINGS 2022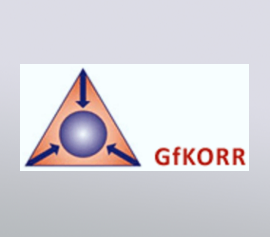 GFKORR JAHRESTAGUNG 2023
"Beschichtungsprüfung heute für den Korrosionsschutz von morgen"
November 07 to 08 2023
BAM, Berlin
We show systems for electrochemistry from Gamry Instruments and accessories for electrochemistry from ALS.
Further information: gfkorr.de